Undefended: Movies On Ice.
This week, most of the country is under snow and ice. This week's Undefended prompt: Top five scenes on snow and ice.
Timothy Lawrence:
Charlie Foster Kane's childhood (Citizen Kane)
David's prayers to the Blue Fairy (A.I. Artificial Intelligence)
AT-AT attack on the Rebel base (The Empire Strikes Back)
Kanji Watanabe singing on the swing set (Ikiru)
Death and disincorporation (Under The Skin)
Elizabeth Stinnette
"Let it Go" (Frozen) Yes, it's quite cliched by now, but the animation is impressive.
The snowing ice sculpture (Edward Scissorshands)
Any scene with Scrat (Ice Age)
The train ride (Doctor Zhivago)
The bridge scene (It's a Wonderful Life)
Joseph Gross
The woodchipper scene (Fargo)
Snow falling in a temple (Andrei Rublev)
The snowball fight (Elf)
Cooper and Mann fighting on an inhospitable planet (Interstellar)
The winter training montage (Django Unchained)
Remy Wilkins:
Jessie at the dilapidated chapel in Transsiberian (Brad Anderson, 2008)
Karol Karol drinking on the frozen lake in Three Colors: White (Krzysztof Kieslowski, 1994)
At the Albanian border in Eternity and a Day (Theo Angelopoulos, 1998)
The death of Harvey in Sunshine (Danny Boyle, 2007)
Marv slipping at the back door in Home Alone (Chris Columbus, 1990)
Joshua Gibbs:
Freezing Han Solo, Empire Strikes Back
Jogging in Central Park, Birth
Meeting on the playground, Let the Right One In
Snow falling upwards, Bringing Out the Dead
Conversation on the lake, Eternal Sunshine
Honorable mention to the scene in fight club when Ed Norton finds the penguin.
Nate Douglas:
Imperial Invasion of Hoth—Empire Strikes Back
Snowglobe to sled—Citizen Kane
The Classroom—Snowpiercer
Carl buries the suitcase of money—Fargo
Phil sculpts ice and enjoys the snow—Groundhog Day
Brian Murnion:
Winter Light dir. Ingmar Bergman (1963)
Fanny and Alexander dir. Ingmar Bergman (1982)
The Gold Rush dir. Charlie Chaplin (1925)
Mon oncle Antoine dir. Claude Jutra (1971)
Nanook of the North dir. Robert Flaherty (1922)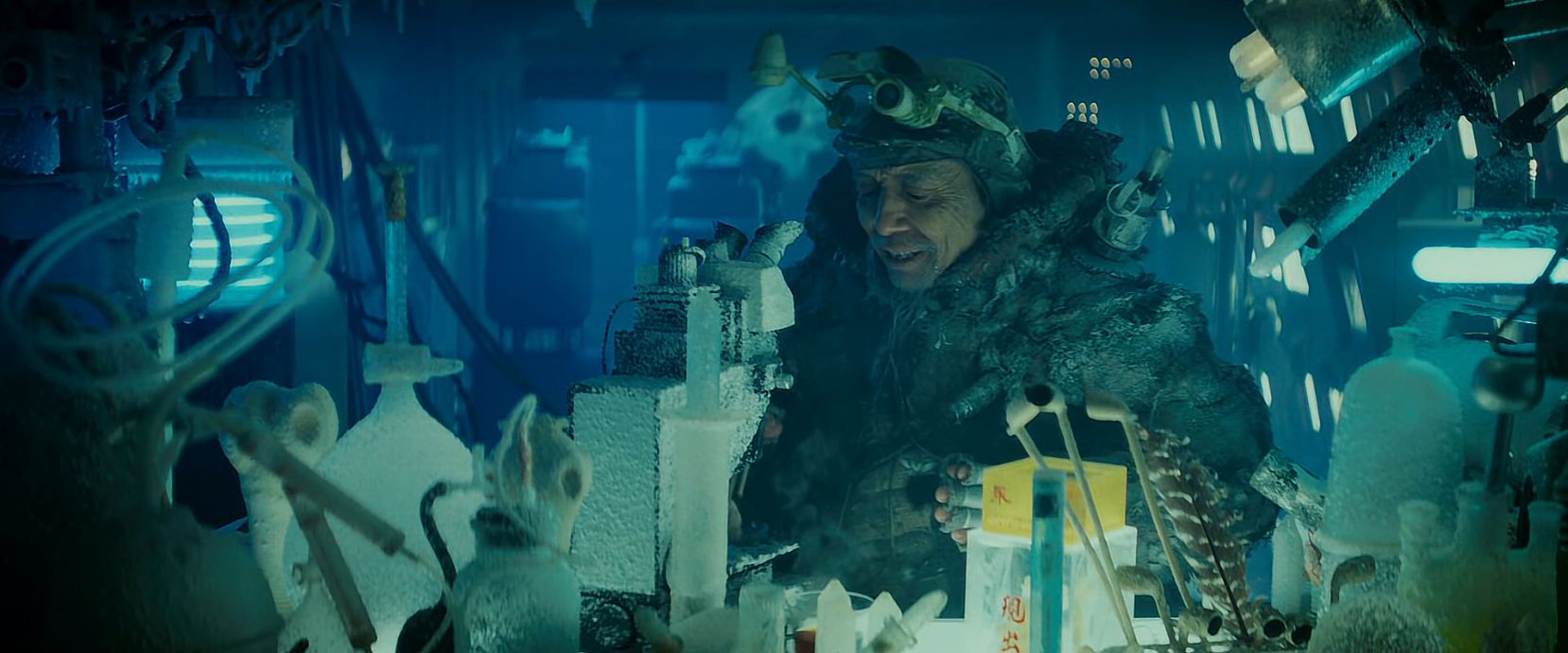 James Banks:
Liam Neeson's final mano-e-pata ("hand to paw") with the Alpha Wolf in "The Grey"
The Death of Jack in "The Shining".
The journey home from the trapping territory in "Happy People: A Year in the Taiga"
The military raid denoument in "The King of Devil's Island"
The "I Do Eyes" scene in "Blade Runner" (a bit of a stretch since it's an ice closet, but it is more or less "under ice")